Joining the Dots 2017 Conference
How Data Delivers Insight and Innovation
The Road Safety GB Joining The Dots 2017 conference took place in Birmingham in March. This is the national conference for road safety data analysts, and was organised by Road Safety GB in partnership with Road Safety Analysis, and with support from the DfT.This year cemented the conference as an annual event, and 2017 saw a number of informative and illuminating presentations from representatives from the Department for Transport, Transport for London, the University of Newcastle and more besides.


Dr Alice Crossley, Group Leader - Performance Analysis and Modelling, Highways England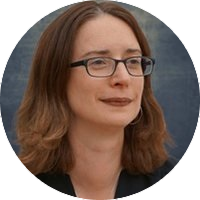 We were pleased to welcome our keynote speaker, Dr Alice Crossley from Highways England, who gave an excellent overview of the impact that effective use of data can have in improving road safety and reducing accidents.
Speakers and Contributors
Joining the Dots 2017 Conference
Featured Video
How to create road safety dashboards in 15 minutes - A live demonstration - Marie Woltman and Andrew Hartley (more videos available via the
RSGB Analysts Network