Joining the Dots 2018
Making Data the Common Language of Road Safety
The Joining The Dots 2018 conference took place at the Park Conference Centre on 27th February. This year the conference covered an even wider range of areas than ever before, including how analytical data supports engineers, road safety enforcement, offender profiling and more.
Speakers included representatives from the Road Safety Foundation, the RAC Foundation, the Department for Transport and many more leading organisations in the field.
Sir Nic Cary - Director, Waysphere Transport Intelligence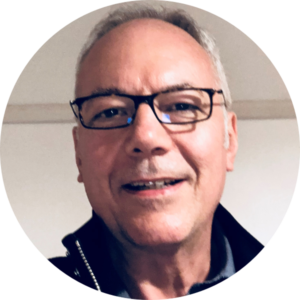 Sir Nic Cary opened the conference emphasising the importance that data will play in improving road safety as we look to the future, underlining our theme that data shall be the common language of road safety.
His presentation, and those of all the day's speakers, can be found below.
Speakers and Contributors
Alexandre Santacreu
International Transport Forum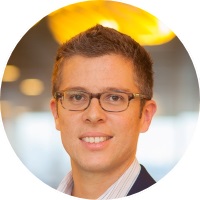 Alexandre works at the International Transport Forum at the OECD in Paris, where he's in charge of road safety policy analysis. He leads the research on cycling safety, on exposure data collection, and manages an initiative called Safer City Streets: a global network of 45 cities learning from each other's road safety strategies and data collection methods.
Before joining the ITF, Alexandre has worked at Transport for London. With TfL, he developped performance indicators for the definition and the implementation of London's 2020 road safety action plan.
Amy McGeehin
Transport for London
Amy currently manages a team responsible for data-led crime and enforcement activity for Transport for London (TfL) to ensure that the police and other on-street road danger reduction activity is focused in the right place at the right time. She works extensively with casualty data and with external partners to ensure that operational resources are working in the most effective way possible to reduce road casualties in London.
Amy has been supporting the Met Police's switch to COPA for reporting road casualties and has been working closely with them to improve the integrity of this data. She has been working to expand TfL's knowledge and understanding of fatalities on the road network – for example how and why suicides take place on London's roads and how we can work with partners and learn lessons from rail to reduce these.
Prior to TfL Amy was a Transport Planner and Social Researcher at Atkins Consultancy, and at Kingston Council was responsible for a public-facing data website and managing the borough's Community Safety Partnership.
In 2017, Amy was the winner of Road Safety Support's 'Individual Contribution to Road Safety' award. She was nominated, and subsequently shortlisted, for a WeAreTheCity Rising Star award (sponsored by the Sunday Times) in the public sector category.
In November Amy was a participant on 'Hacktrain 4' – a 48 hour competition on trains across France and Germany with the aim of creating innovative responses to current transport problems.
Andrew Drewary
Broadspire by Crawford & Company
Andrew is a multi award winning road safety expert and Road Risk Manager at Broadspire by Crawford & Company, who has managed the investigation and analysis process for over 37,000 road traffic collisions/incidents. His aim is to reduce exposure to work related road risk and improve driver well-being. In turn this will improve road safety for all road users and reduce the number of road fatalities and collisions. Totally driven and works in collaboration with fleet operators to identify and understand their fleets' exposure to risks, both practical and financial. Once the risks and areas for improvement are identified, he provides pro-active risk prevention solutions through engagement, education and re-education to reduce future exposure to risks. He is a Fellow of the CILT and a member of the FTA and AIRSO. He currently sits as a member of: the award winning CILT National Transport & Logistics Safety Forum, Brake Global Fleet Championships & Standards Committee, the FTA North West Council, the FTA Transport Safety Group and IRIS (International Road Improvement Standards) a group looking at the standards of vehicle technology. He is also FORS Practitioner. A regular speaker at fleet industry safety seminars and conferences.
Bruce Walton
Road Safety Analysis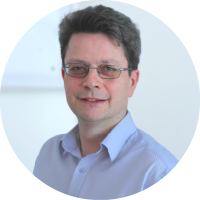 Bruce's experience combines development and application of sophisticated analytical techniques with expertise in road safety intelligence. He is now the Technical and Analysis Director of Road Safety Analysis.
Bruce Walton on Road Safety Analysis website >
Christopher Grey
South Wales Police
Police Sergeant Chris Grey joined the Police in 2005 after 14 years has a carpenter. He is currently a staff officer to Assistant Chief Constable (ACC) John Edwards and his job is to support the ACC with his portfolio which includes the Strategic lead for Road safety in Wales. Chris is responsible for embedding the Fatal Review Board in Wales after hearing Peter Well present the idea in London. Previous roles include – Response officer Drug squad officer Detective Constable in Criminal Investigation department (CID) Detective on Major Crime (Homicide unit) Detective Sergeant (CID) Senior Investigation officer in Collision Investigation
Ivo Wengraf
RAC Foundation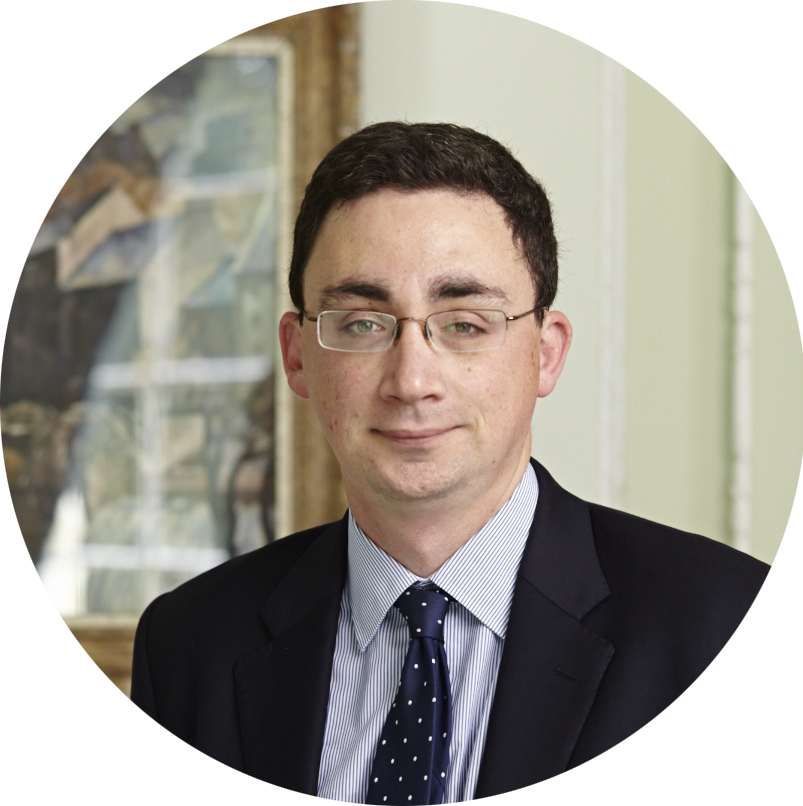 Dr Ivo Wengraf is Research & Data Manager at the RAC Foundation, where his research interests cut across the four research areas of the Foundation (economics, environment, mobility and road safety). He has written research reports on younger driver road safety, deprivation and the journey to work and the environmental impact of changes to driving style.
Prior to working at the Foundation, he was a post-doctoral fellow at the Technical University of Munich. He is a Fellow of the Royal Geographical Society and a Member of the Chartered Institution of Highways & Transportation.
He will be demonstrating oneminutetrafficdata, a new free R package from the RAC Foundation. He will be showing what road safety research might be possible by using this package to examine historical SRN traffic data, VMS messages and variable speed limits.
Jeremy Phillips
Road Safety GB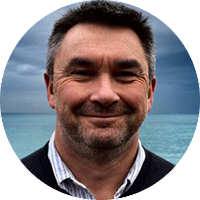 Jeremy has been working in road safety for more than 25 years, and has developed several opportunities for making scarce resources go further – such as the Road Safety Time Bank (now the Road Safety Knowledge Centre) and the national demonstration Devon Road Safety Academy and Evidence Based Practice (EBP) projects.
Sir Nic Cary
WaySphere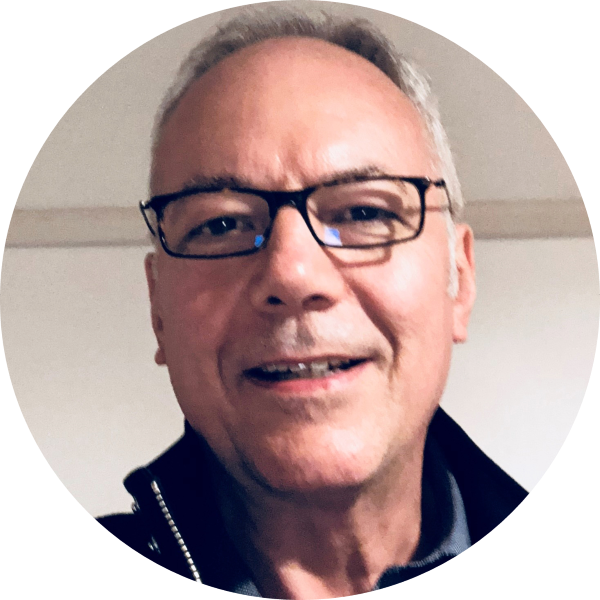 Sir Nic Cary is a transport data strategist, specialising in intelligent mobility, who has held a wide range of senior data strategy, data transformation and technical roles. As Head of Data Policy at the Department for Transport he was focussed on the transforming effect that access to good quality reliable data can have on our economy.
Nic's work at the DfT spanned data policy, the digitisation of public services, user needs research, Cabinet Office and Treasury approvals and the integration of third party supplier work, including that of digital agencies. A strategic and analytical thinker his work has spanned organisational boundaries and challenged an oftentimes siloed public sector mentality.
Paul Baden
Department for Transport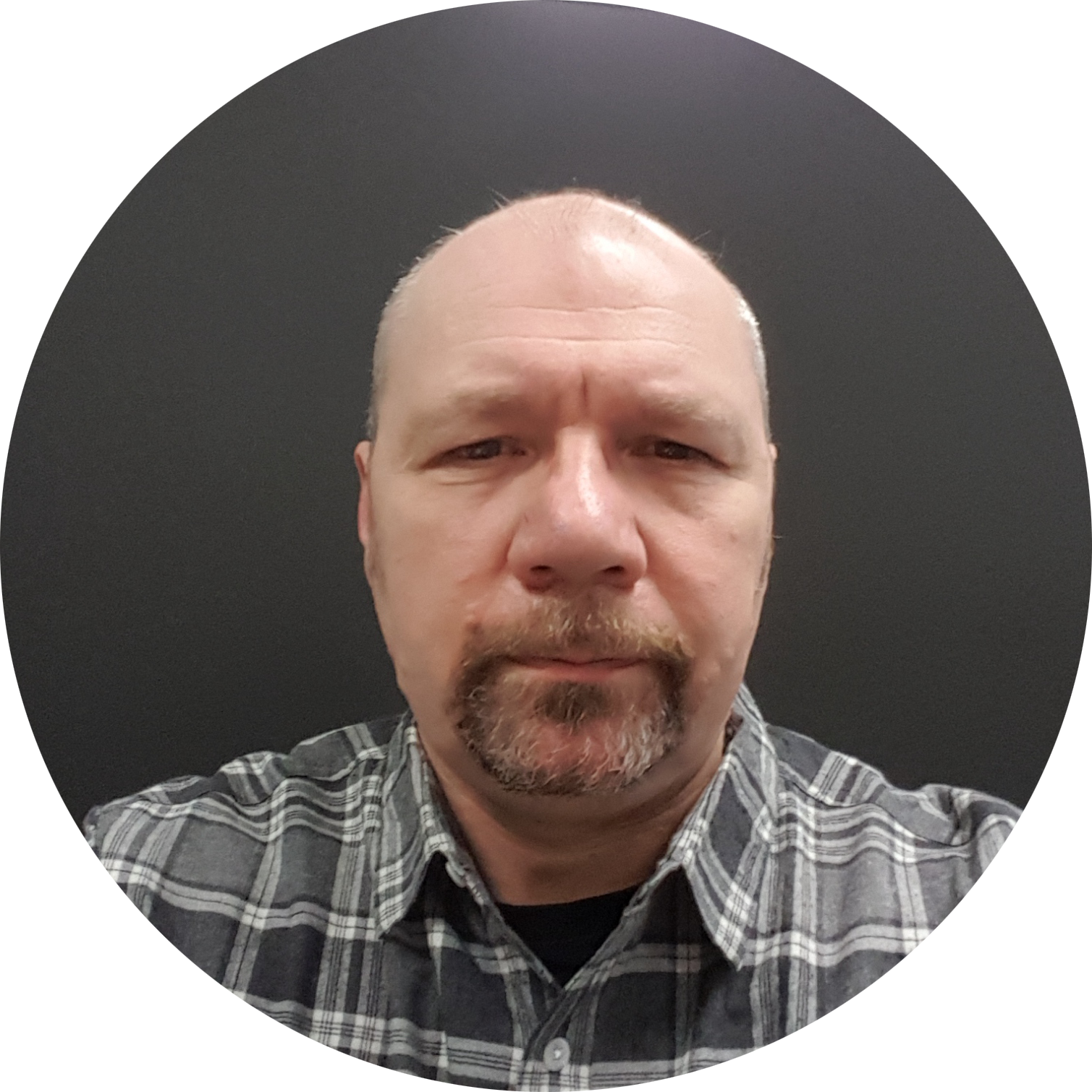 Paul has been a government analyst for over 30 years. For the Department for Transport Paul manages the road safety databases, including STATS19. Paul advises on STATS19 with forces, highways authorities and at regional engagement meeting. Paul is the policy lead on changing to law to allow on line reporting of road traffic accidents. He sits on the CRASH (Collision Recording And SHaring) project board advising on STATS19. Paul was part of the technical team that developed the Ordnance Survey highways layer used by the CRASH7 system. Paul started out as a cartographer in the Ministry of Defence and has been involved in mapping all over the world.
Paul Hewson
City Science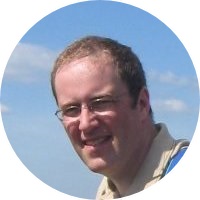 Paul joined City Science from Plymouth University where he was Associate Professor in Statistics. With a career that has spanned Bayesian methods, air quality issues and literacy and numeracy, Paul is passionate not only about the transport data, but also about spreading and disseminating his knowledge. A fantastic communicator, Paul has won prestigious national awards for his teaching and is a regular speaker on Transport-related issues around the UK and further afield. He is a determined and driven researcher, bringing his exceptional skills and experience to the City Science team.
Professor Pete Thomas
Loughborough University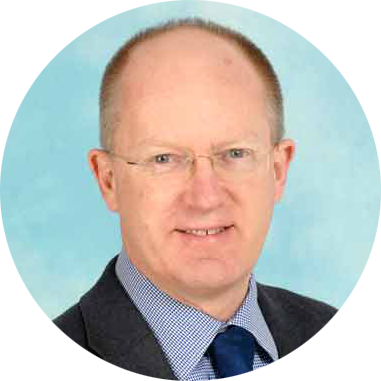 Pete Thomas is the Professor of Road and Vehicle Safety at Loughborough University where there is a team of over 20 people who conduct research to develop new road and vehicle safety measures and to evaluate the performance in the real-world. He joined Loughborough University in 1982 in order to establish what was then the Accident Research Unit. The group expanded to become a team of over 30 people before being disbanded in 2014.The Team was awarded the prestigious Queens Anniversary Prize in 2007 for its work and in 2013 it received the Prince Michael of Kent International Road Safety Award for its work on the European Road Safety Observatory.
Pete is a leading figure in the development of road and vehicle safety policy resources and has led the establishment of the European Road Safety Observatory. He has advised the European Commission on its Road Safety Policy Orientations to 2020 and has co-ordinated several large research projects to gather and analyse accident and safety data which together had a value of around €20 m.
SafetyCube
Pete is the Co-ordinator of the SafetyCube project which is a research project funded by the European Commission under the Horizons 2020, the EU Framework Programme for Research and Innovation, in the domain of Road Safety. The project started on May 1st, 2015 and will run for a period of three years.
The primary objective of the SafetyCube project is to develop an innovative road safety Decision Support System (DSS) that will enable policy-makers and stakeholders to select and implement the most appropriate strategies, measures and cost-effective approaches to reduce casualties of all road user types and all severities in Europe and worldwide.
Richard Owen
Road Safety Analysis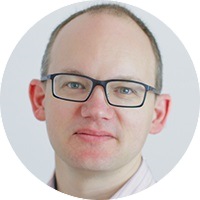 Since 2003 Richard has contributed to road safety work in the UK by playing a leading role in developing technology, partnership governance and analysis.He was recognised for his achievements in 2015 with the Kevin Storey Award for Outstanding Commitment to Road Safety.
Dr Sam Chapman
The floow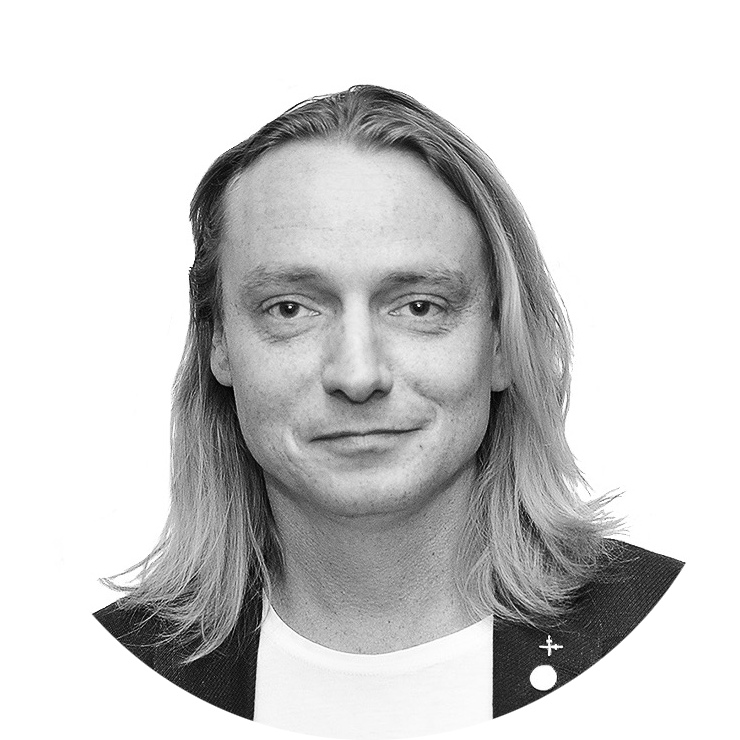 Dr Sam Chapman is the Co-Founder, Chief Innovation Officer and a Director of The Floow Limited. The Floow are a company with the mission to make mobility safer and smarter for all. The Floow specialise in understanding risk arising from driving for Insurance firms across the globe.
Sam's focus is upon driving The Floow's research in cutting edge capabilities for understanding risk as people move. Sam has a keen interest in applying new data, approaches and technology to better determine risk on the road.
Sam is a graduate of the University of Sheffield, where he achieved a PhD in Large Scale Information Integration, now Sam manages a number of large-scale research projects exploring the future of mobility focusing upon aspects of risk, telematics, driverless cars, and smart cities.
Dr Suzy Charman
Road Safety Foundation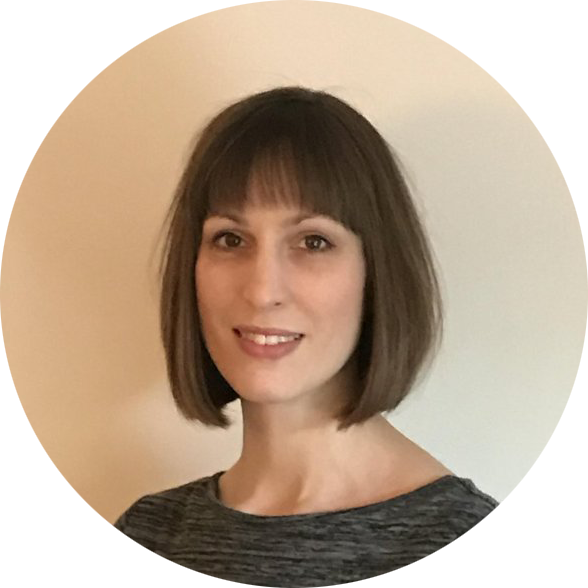 Suzy became Executive Director of the Road Safety Foundation in 2017. She is responsible for overseeing the technical quality and delivery of the Foundation's research portfolio. In 2005, Suzy joined EuroRAP and, over the coming years, led the programme of work that resulted in the establishment of iRAP. Formerly TRL's Head of International Road Safety, Suzy is also a trustee of the transport charity Transaid. Suzy was a member of the United Nations Road Safety Collaboration for five years and led one area of work on road safety infrastructure management tools and methods.
Suzy is an experienced technical lead and project manager, having undertaken a wide variety of projects including the development of multi-sector national road safety strategies and action plans, speed management methodologies, bench-marking road safety performance and innovative approaches to self-explaining roads.
Tanya Fosdick
Agilysis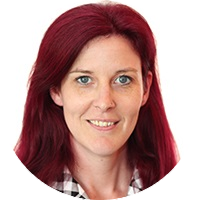 Tanya has a strong background in research, working in road safety analysis for the last twelve years. She specialises in the provision of in-depth research, data management and evaluation design and implementation.
Advising on the incorporation of appropriate behaviour change models and behaviour change techniques in intervention design she has been involved in a number of high profile projects including E-Valu-It; research into rural young drivers and adult pedestrians; and evaluation of a variety of local and national road safety schemes, including multiple young driver campaigns, a longitudinal study of national BikeSafe, and a large scale evaluation of IAM Roadsmart.
Will Cubbin
Essex Highways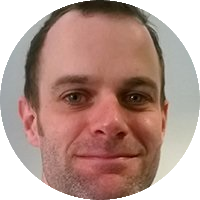 After graduating from Coventry University Faculty of Engineering, Will Cubbin joined Essex Police as a Criminal Intelligence Analyst. This work involved helping local officers identify priorities and link local crime trends with information about offenders. An internal move to a specialist role involved using often limited information to help address issues ranging from community tensions to national security. This included some work behind the scenes of the 2012 Olympic Torch Relay and Cross Country Mountain Bike event (both held in Essex), as well as some memorable training exercises with the now defunct Joint Intelligence Group. After the Olympics Will moved to Essex County Council to work as a performance analyst in Adult Social Care. The new role involved learning more about statistics and SQL, and new travel arrangements meant Will went from occasional mountain-biker to full-time cycle commuter. This ignited a strong belief in the health and social benefits of cycling, well timed to enjoy watching British sporting success on the track, road, and downhill course.
The following year an internal move saw Will begin his current role as Road Safety Strategy Analyst; managing two data officers and providing analytical support to the Safer Essex Roads Partnership (SERP). This involves close working with Essex Police, including a long term project developing working practices to make the most of the CRASH system. Other projects tend to focus on identifying priority groups for engagement, and looking for trends in collision data to inform the content of the engagement. Will also uses road traffic offence and NDORS data, STATS19 collision data, and national published datasets to meet the information requirements of partnership managers and the SERP board. Most recently Will has completed a paper focussing on motorcyclist casualties in the Eastern Region on behalf of Highways England.
Joining the Dots 2018 Conference