Joining the Dots 2021
Watch all the presentations from 2021 here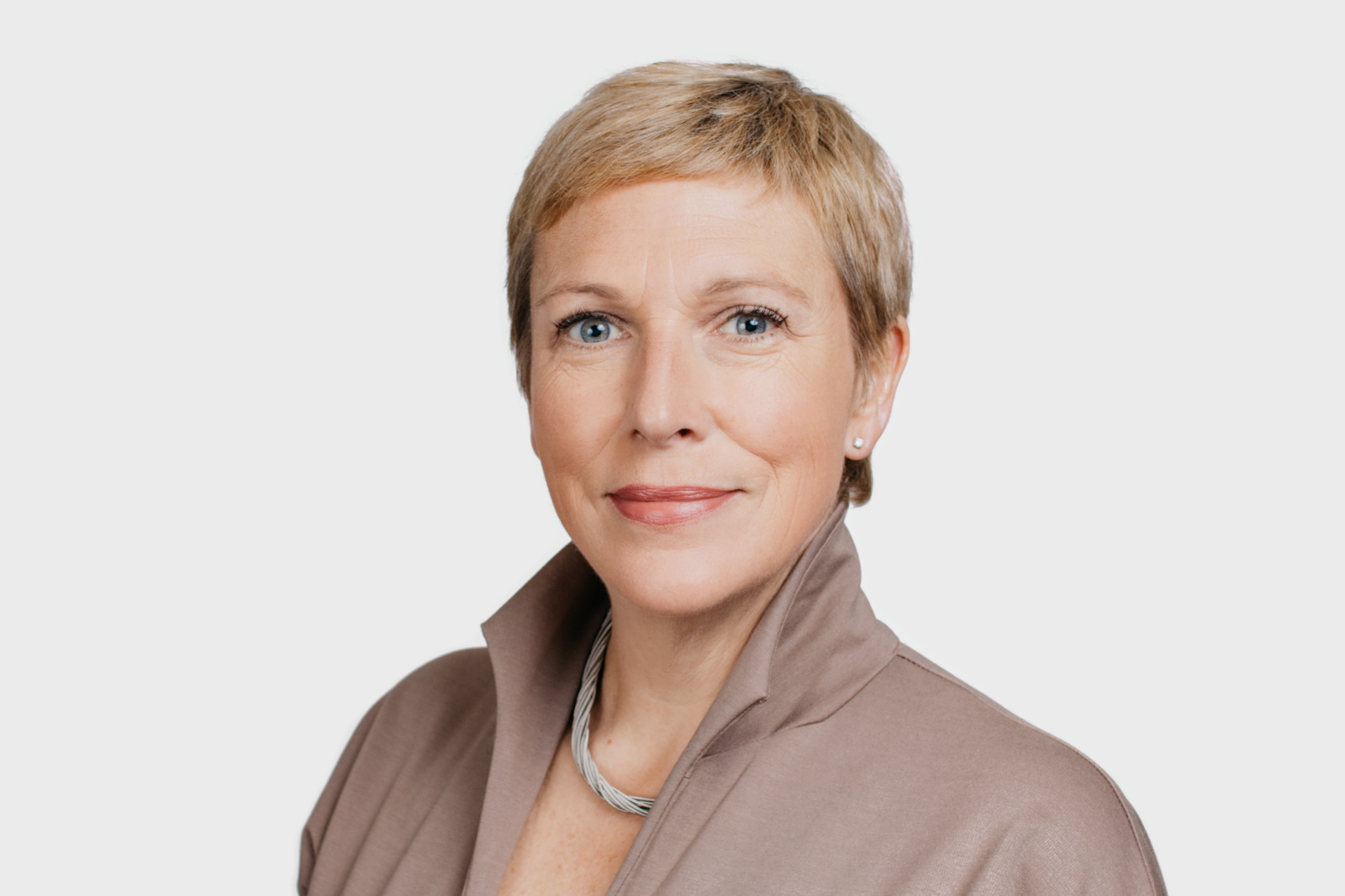 Welcome and keynote
Baroness Vere of Norbiton

Parliamentary Under Secretary of State, Department for Transport

Read more


As Roads Minister for the Department for Transport, I am delighted to be invited to speak at this year's Road Safety GB Conference.

2020 was a year dominated by the COVID-19 pandemic and its impact was felt by everyone, both here in the United Kingdom and internationally. At the Department for Transport, our work to improve road safety was thankfully able to continue despite the circumstances.

I will be reflecting on the previous 12 months for my Department; what we have been able to achieve, the newest release of data we have collated on active travel, the future of collision investigation, the roads policing review and the future of road safety.

2021 is a year for opportunity and DfT remain committed to continuing the partnerships between Government and road safety organisations, improving road safety for all road users.
Plenary 1 - What can we learn from COVID-19?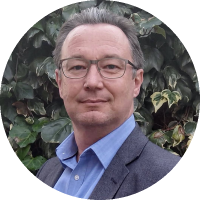 TTF COVID-19 local authority travel and transport data
Darren Capes FIET FIHE

ITS Policy Lead, Department for Transport

Read more


Since the beginning of the Covid-19 pandemic, it has been clear that data is essential in understanding impact on society and the effectiveness of the measures and mitigations we have employed. Transport data is an important part of this, as it presents a unique perspective of our behaviour and that of wider society.

The Department for Transport collects and reports a huge range of data for many aspects of transport but has traditionally not done this to any degree for the local road network.

Working through the DfT sponsored Transport Technology Forum, (TTF) we have been able to address this issue and produce a new dataset showing the impacts of Covid-19 on our cities. With Arup, as deliverers of the TTF, we started early in lockdown one to use our networks of links into local authorities to collect their traffic data in whatever form it was available to build a national 'local roads' dataset. This has yielded a unique view of travel during the pandemic and provides a range of insights into the functioning of the road network in these exceptional times. We continue to collect this data on a weekly basis and are now working to ensure it provides equally useful insights as we hopefully approach the start of return to normal.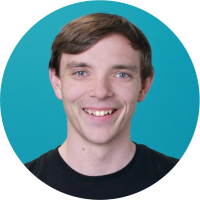 COVID-19 traffic reports
Peter Mildon

Chief Operating Officer, Vivacity Labs

Read more


This session looks at insight into national and local traffic patterns during 2020, covid-19 and the various lockdown points. We start by looking at how the data has been gathered and coverage in terms of area and countlines across the country.

The analysis then looks at differences in transportation modes at various times of the week and at different lockdown points, along with traffic recovery patterns.

We move on to look at how local authorities have used this data to focus lockdown messaging for local areas, followed by how the insight has supported the design and evaluation of Active Travel schemes introduced in response to restrictions and government guidance, and also in the evaluation of road layout redesign to increase safety.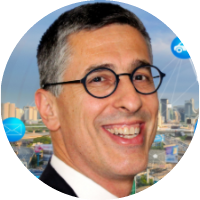 Impact of COVID-19 on driver behaviour in Greece and selected countries
George Yannis

Professor, NTUA School of Civil Engineering

Read more


The present research aims to investigate the impact of the COVID-19 pandemic on road traffic accidents, fatalities and injuries, as well as speed, speeding and harsh events for an holistic road safety assessment.

Accident and injury data from January 2010 to August 2020 as well as driving behavior data from 2020 are utilized. The analysis takes place using the SARIMA (Seasonal Autoregressive Integrated Moving Average) model in order to compare the observed measurements with forecasted values which were intended to estimate assumed conditions without the appearance of the COVID-19 pandemic.

Results indicated that the percentage reduction of accidents and injuries regarding the traffic volume were found to be disproportionate which indicates that more accidents occurred considering the traffic volume. Similarly, speeds were found to be increased by 2.27km/h on average compared to the forecasted evolution, while harsh brakings/100km increased to almost 1.51 on average.
Plenary 2 - Active Travel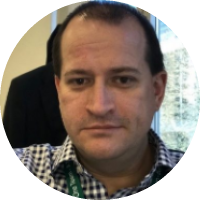 Using mobile phone data to model cyclist activities
Ian Knowles

Head of Data, Analytics and Statistics, Department for Transport

Read more


The Covid pandemic created a need for near real time monitoring of transport usage to understand the impacts of different phases of restrictions and opening up from restrictions, and to support modelling of what future changes might mean.

This created challenges from the traditional approach and sources of quarterly and annual statistics. Solutions varied by mode of transport, but cycling proved one of the more challenging and required the use of both novel data for this purpose, and combining different types of data together to generate an estimate and looking across yet wider sources to provide an ability to quality assurance the coherence of any estimate produced. This included the National Travel Survey, Mobile telecoms data and automatic traffic counters amongst others.

The presentation will highlight the challenges involved, options considered and the development of the solution as well as looking ahead to the future.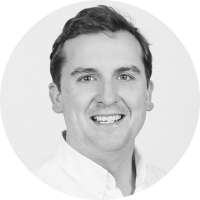 Strava Metro data
Tom Knights

Partnerships Lead, Strava Metro

Read more


Abstract Planning for active travel is often made difficult by the lack of detailed information about when and where these journeys takes place. The arrival of new forms of data such as crowdsourced data is solving this problem. Strava has grown to around 74 million members worldwide and in 2020 the "Metro" dataset was made free of charge for governments and transport planners around the world to access.

In this session we look at how practical case studies using Strava Metro in planning, design and evaluation of active travel projects. As policymakers seek to increase participation in active travel journeys, these datasets can be used to identify priority corridors for investment to reduce the health risks that active travellers are experiencing.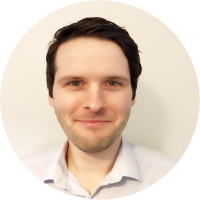 Scoring active travel schemes
Calum Poole

Senior Transport Planner, Suffolk County Council

Read more


Suffolk County Council has worked closely with WSP to develop a 10-step methodology to score cycle schemes in the county. The work has culminated in a prioritised 5-year rolling plan of schemes which are costed and appraised using tools approved by the Department for Transport to calculate monetised benefits and a benefit-cost ratio. The programme has informed Suffolk's Transport Recovery Plan and delivery of schemes as part of the Active Travel Fund.

The presentation will take viewers through each step of the process, explaining the methods applied and the rationale behind each step, to provide a comprehensive understanding of the methodology and how it can be applied in various situations.

Case studies will demonstrate how Suffolk has used the methodology to achieve ambitious funding bids and the delivery of schemes that are proving to be successful in encouraging active travel.
Plenary 3 - Best Practice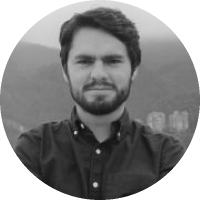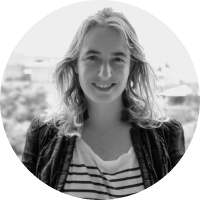 Speed management programme in Bogotá
Segundo Lopez   |   Jessica Kisner

International Data Coordinator   |   Road Safety Project Coordinator, World Resources Institute

Read more


According to the diagnostics and the data analysed for the development of the Road Safety Plan for Bogota (2017), under the vision zero approach, speed was identified as one of the main issues regarding road safety in the city.

In response to this data, the development of a Speed Management Program (SMP) was included in the actions of the Road Safety Plan (RSP) to help reach its annual goal of reducing the number of road crash victims by 3.5% (Alcaldía Mayor de Bogotá, 2018). In addition to saving lives, the SMP was designed to contribute to city goals to promote more sustainable mobility choices, improve the road environment, and ensure the safety of all road users.

The program was developed through a consensus-building process between city officials, the community, and local and international experts that workshopped the strategy and action plan together. In this session we will talk about the process of implementing a Speed Management Program in middle and low-income cities, the results and lessons learned from Bogotá´s experience.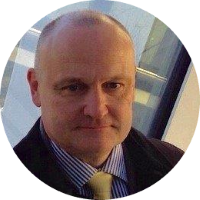 Roads policing review and partnership working
Glyn Wallis-Jones

Head of Road Policing Support Team, Department for Transport

Read more


Abstract The Roads Policing Review is the most comprehensive examination of the policing (in it's broadest sense) of our roads ever undertaken. I will be explaining how the Review came into being, its aims and objectives and what has been achieved so far. This will include the findings from research to date and ongoing work that has come out of those findings. The information and activity outlined relevant to partnerships and police forces. I will cover the relevance of the review to wider work and demonstrate some of the impact the review has had to date.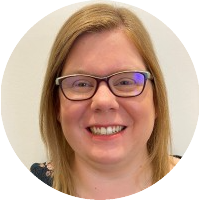 TRL - Vehicle procurement tools and modelling for TfL
Alix Edwards

Head of Transport for Sustainable Development, TRL

Read more


Alix led a project on vehicle procurement for Transport for London (TfL) to explore safer and greener vehicle technologies available for procurement, ranging from motorcycles, cars, though to buses and heavy goods vehicles. A market review was used to generate a roadmap of when technologies and features are expected to be available for procurement, for each of the vehicle categories. A scoring mechanism was developed for these technologies and features to allow comparative assessment of their usefulness in developing procurement policy. This was combined with a modelling tool to show the estimated effect on casualties and emissions in the future.

Other authorities, cities, and fleet operators can use a similar approach to help them select safer and greener vehicles for procurement, or to help them determine the influence of different interventions to promote the vehicles. The modelling could be extended in many ways, for example to cover operational costs, insurance claims, or into a full cost-benefit analysis.
Plenary 4 - Collision investigation and reporting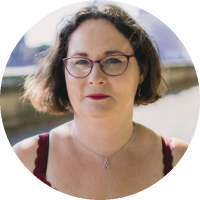 Update on the Stats 19 review
Katherine Williamson

Head of Analysis, Road Casualty Investigation, Department for Transport

Read more


We have a world leading data collection on road safety through the STATS19 data. But that does not mean it cannot improve.

The focus of this review, which started in 2018, was to improve the quality of the information and reduce the burden on the police. This presentation highlights some of the key recommendations.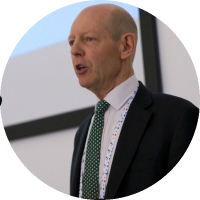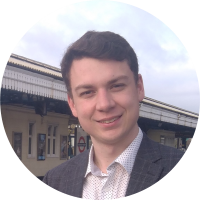 'What kills most on the roads?' PACTS report
David Davies   |   Evan Webster

Executive Director   |   Policy and Research Officer, PACTS

Read more


Traditional analysis emphasises the victims of road collisions, particularly vulnerable road users – pedestrians, cyclists, motorcyclists and horse riders. It can lead to the simple conclusion that these road users are "dangerous" and "the problem" and that road safety relates predominantly to these users.

This analysis by PACTS, of road deaths in Great Britain in 2019, shows the danger associated with different modes of transport and the total deaths involved with travel by each mode. This gives a different picture. It shows that, for example, by distance travelled, vans and light goods vehicles, followed by HGVs, have the highest rate of deaths of other road users. It emphasises that most people who die on the roads do so in cars, or in collisions with cars.

This type of analysis is more in keeping with the road danger reduction strategies being adopted in pursuit of Vision Zero across the world.

In this presentation we will outline the methodology used in this analysis, present the results and discuss its implications for road safety policy and statistics.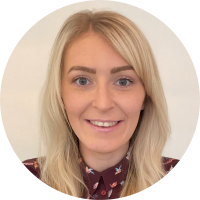 Using in-depth collision investigation to generate actionable safety intelligence
Nicola Hylands

Senior Researcher, TRL

Read more


In 2019 there were 1,752 reported road deaths in Great Britain: approximately 34 deaths each week. These figures are reported using the STATS19 system; a high-level data set which is used to monitor trends, evaluate interventions and inform policy. However, these high-level statistics do not provide the technical information that is required to fully understand the systematic failures which continually allow road traffic collisions to occur.

In order to fully understand the root cause, a systematic approach to road safety should be employed, where fatalities and casualties occur as a result of system failures. In-depth collision investigation aims to provide detailed evidence on the causes and consequences of collisions in order to provide actionable intelligence which can be implemented to improve road safety outcomes.

In-depth collision investigation techniques are most beneficial when used in addition to existing analysis capabilities; providing further detail which isn't captured in a macro level data set. TRL has been conducting in-depth collision investigations for many years, in many different forms, and on varying scales. The approach is adaptable and can be tailored to focus on specific queries.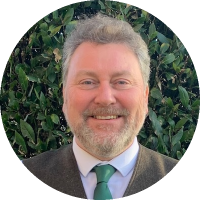 RCIP project - Discrepancies between STATS19 and fatal files
Matt Butler

Dorset Police

Read more


Road Collision Investigation Project case studies involve the analysis of 'closed' police investigation files.

In 25 of 37 case studies completed by the project so far, differences have been identified between the investigation file and the relevant STATS 19 submission.

This session will discuss some of the case studies and the differences identified.
Plenary 5 - Targets / PIs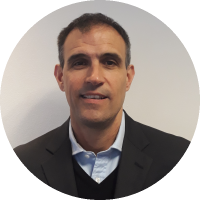 Transport Scotland modelling of 2030
Bertrand Deiss

Head of Road Safety Policy, Transport Scotland

Read more


As outlined in its Programme for Government, the Scottish Government has consulted on an ambitious Road Safety Framework to 2030 with the compelling long term vision for road safety where there are zero fatalities or serious injuries on Scotland's roads by 2050.

This will include ambitious interim targets where the number of people being killed or seriously injured on our roads will be halved by 2030. In order to set out these targets some modelling work around casualty forecast to 2030 was undertaken.

The presentation will explain how the data on casualties links with 2030 targets and also key performance indicators (KPIs) and supports the overall policy area as a key element of the Safe System.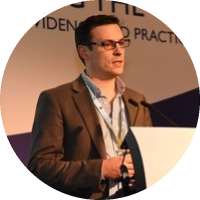 Vision Zero in Cambridgeshire
Matt Staton

Interim Highway Projects & Road Safety Service Manager, Cambridgeshire County Council

Read more


The Vision Zero Partnership in Cambridgeshire and Peterborough have set an ambitious goal of working towards zero road deaths and severe injuries by 2040 and a reduction in KSIs of 50% by 2030 compared to the 2014-19 baseline. While this top-level goal is key, it must also be accepted that end-point outcomes, i.e. casualty reduction, often take considerable time to materialise as a result of interventions, particularly those relating to behaviour change, and therefore cannot be the sole focus of monitoring and evaluation. Therefore, a series of Safety Performance Indicators and other evaluation measures have been identified and are being developed into a performance monitoring framework that seeks to recognise the iterative nature of the complex, community-level interventions employed in road safety. Based on the Context, Input, Process, Product (CIPP) approach, the framework is intended to support short-, medium- and long-term monitoring and evaluation as projects and programmes evolve.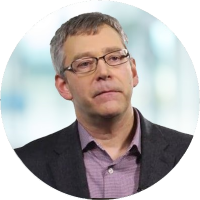 Lead safety indicators for Highways England
John Fletcher

Principal Road Safety Specialist, TRL

Read more


Safe Systems is recommended by lead road safety organisations to achieve the major reductions in those killed or seriously injured (KSIs) globally. This framework is increasingly becoming the adopted approach for UK Governments, Road Agencies and Local Authorities.

As a philosophy there isn't a clear check list of actions to follow and developing truly 'Safe System strategies' is not straightforward. Safe Systems is clear in that the management of programmes needs to be very active and 'proactive' strategies should be pursued. Therefore, the idea of monitoring 'intermediate indicators' has become synonymous with Safe Systems (aka Safety Performance Indicators - SPIs). These require monitoring of metrics which indicate how well strategies are managing to impact on their target road system risk factors that have a casual/quantified impact on KSI numbers.

This is beneficial because an understanding of whether specific strategies are affecting the desired road system element can be obtained in the short term. The alternative is waiting to try to understand if safety activities have had an impact on injury data patterns, generally after several years.
Plenary 6 - Analyst showcase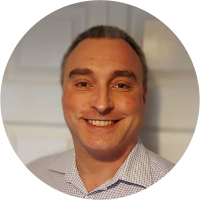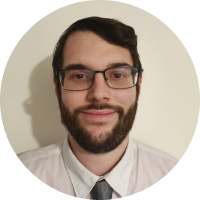 Use of Strava Metro data
Tony Oldridge   |   Owen Ivins

Principal Analyst   |   GIS Analyst, Hertfordshire County Council

Read more


Hertfordshire County Council was one of the first UK local authorities to use Strava cycling datasets. Tony and Owen will show the strava metro dashboard and how that has been used during 2020 to monitor cycling levels in the county.

They will look at what the data can, and cannot tell us about cycling in Hertfordshire such as patterns of use, differences between areas, comparison to continuous count sites, demographics of cyclists, and the relationship with collision data.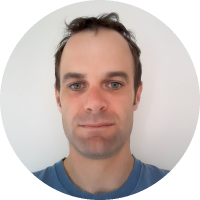 Comparing reoffending rates between mobile and fixed speed enforcement and how this supports the use of telematics speed compliance data
Will Cubbin

Road Safety Strategy Analyst, Essex Highways

Read more


This study compares reoffending rates for drivers caught speeding by TruCam, with those caught speeding at fixed camera sites. It examines the three-year reoffending rate and average number of days to reoffend for a cohort of drivers resident in Essex.

It makes two main comparisons; those caught by either TruCam or RS-GS11 (Gatso spot-speed) on 30mph roads, and those caught by either TruCam or HADECS/SPECS on 70mph roads. The analyses controlled for offence severity, offence disposal, driver age and driver home deprivation.

The statistically significant findings support the use of TruCam to decrease complacency among drivers around their chances of being caught speeding. This has helped establish a data-led enforcement strategy of 'unpredictable visibility'.

This strategy employs TruCam over a large number of sites, but focuses on roads where low compliance with speed limits combine with a history of injury-collisions.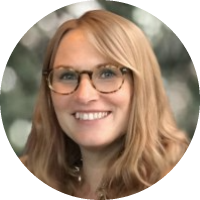 Improving management and processing of data using an Azure SQL database
Marie Woltman

Data Analysis & Performance Officer, Devon County Council

Read more


Interested in Azure/SQL and the potential benefits it could bring to the road safety data you use?

This session outlines the improvements and advantages gained by moving our data sources and processes to new cloud based technologies that Devon County Council have invested in.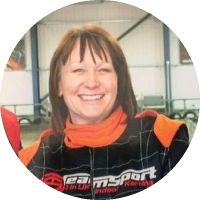 Community speedwatch
Cheryl Evans

Senior Road Safety Officer, West Berkshire Council

Read more


CSW is operated for many years across the UK and in various formats. It is considered to be a good visible intervention to encourage community engagement but often lacks evidence of its effectiveness in the battle to raise growing local residence concerns of speeding in built up areas.

WBC have introduced CSW as part of their Speed Management Framework to help identify the most appropriate site intervention to tackle speed and if necessary seek support beyond the councils education and engineering competencies.

I am in my 14th year of being involved with CSW in West Berkshire and with the support of our local Police colleagues have achieved mobile camera site status at two local speeding hot spots without the normal KSI requirements.

My presentation seeks to demonstrate the effective use of CSW within the confinement of our restricted budget and staffing resources and takes a data led approach before we will be handing over the gauntlet to the local volunteers to continue a more visible presence within the community.