In a year of unprecedented challenge and change, the RSGB National Analysts Conference (Joining the Dots) is pressing ahead for a 6th year running in March 2021, continuing to provide support and guidance for the road safety profession, stakeholders and the wider community alike.
Following five successful years of being booked to capacity in conference venues, we expect this year to be no different. The conference will be taking place virtually over two days, drawing on our extensive experience in delivering multimedia content and webinars to over 600 road safety professionals in the UK and overseas during the last 9 months alone.
This year the conference will be taking a focus on pressing topics facing the profession in this exceptional year and beyond including; changes in travel choice, the impact on roads casualties, shifting road user behaviour and predicting modal shift towards active travel.
View Previous conferences
Keynote Speaker
Baroness Vere of Norbiton
Baroness Vere of Norbiton was appointed as a Parliamentary Under Secretary of State at the Department for Transport on 23 April 2019. She was previously a Government Whip (Baroness in Waiting) from 21 December 2016 to 26 July 2019.
As Minister, she is responsible for:
Roads (including Highways England)
Motoring agencies (DVSA, DVLA, VCA)
Buses and taxis
Light rail (including tram, underground and metro systems)
Devolution (including union connectivity and London transport)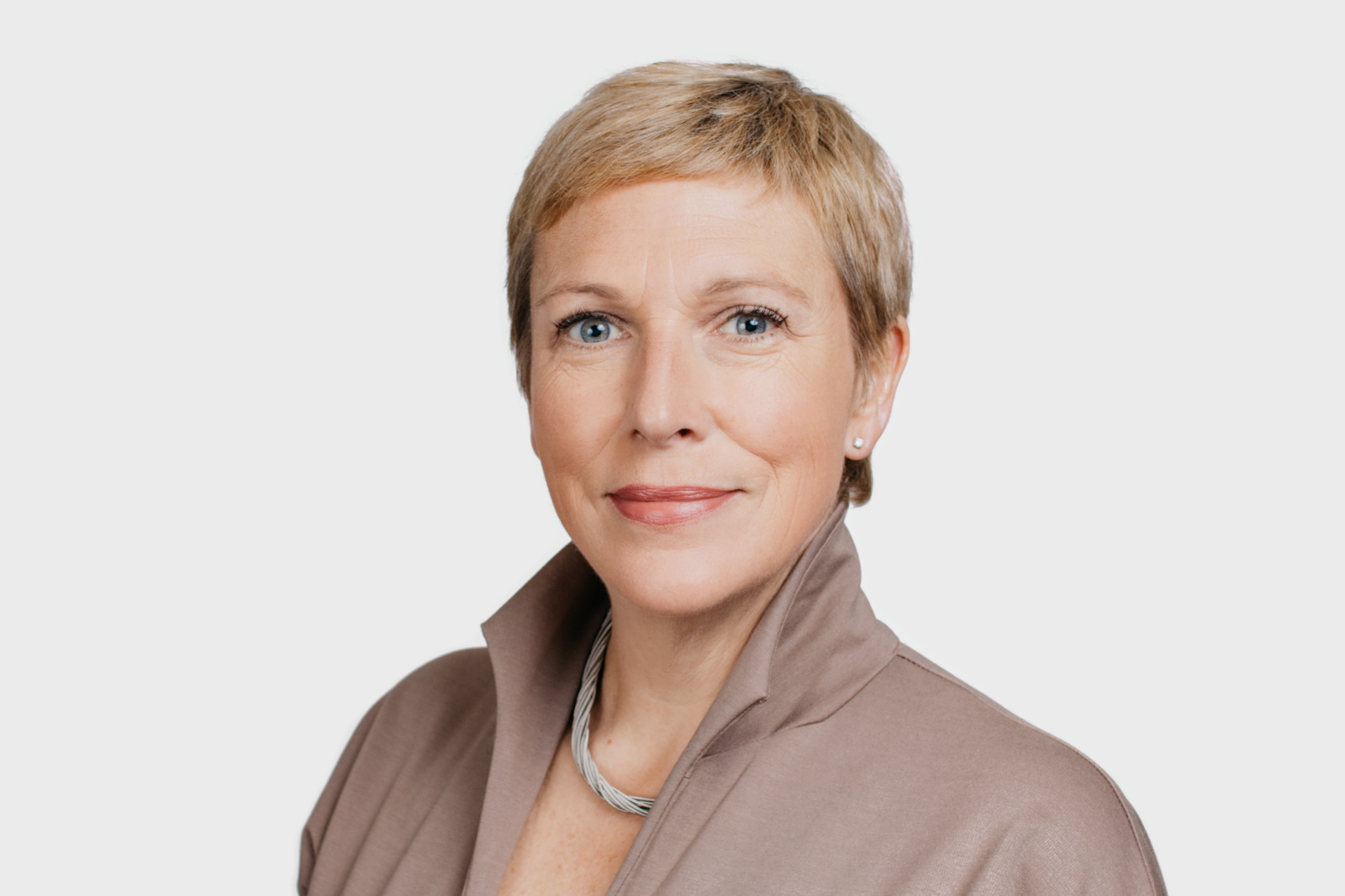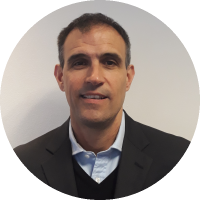 Bertrand Deiss
Head of Road Safety Policy, Transport Scotland
Bertrand joined Transport Scotland in 2008 following a 17 year career as a Commissioned Officer in the French Army Air Corps. His transport experience covers rail projects delivery on Edinburgh Glasgow Improvement Project, rail policy particularly around fares, transport strategy with a leading role in the refresh then full review of the National Transport Strategy (NTS2) in 2016 and 2017 respectively and road safety policy in his latest post as Head of Road Safety Policy where he led on the development of Scotland's Road Safety Framework to 2030.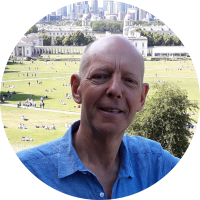 David Davies
Executive Director, PACTS
David has been involved in transport policy, planning and research for most of his career, mainly in relation to active travel, environment and safety. He worked for Birmingham City Council, TRL, the Audit Commission and as a consultant. In 2007, he moved to the Transport Select Committee and in 2013 to PACTS. David says that being Executive Director of PACTS is the best job he has ever had and What kills most on the roads is the report of which he is most proud.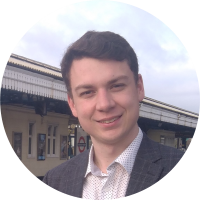 Evan Webster
Policy and Research Officer, PACTS
At PACTS Evan has authored reports on seat belt use, road safety statistics, drink driving and drug driving. He co-authored the report and conducted the data analysis upon which this presentation is based. Before joining PACTS Evan completed an MSc in Environment & Development at LSE.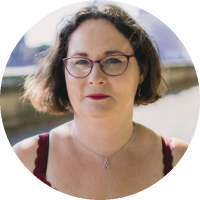 Katherine Williamson
Head of Analysis, Department for Transport
Katherine is a statistician with the Department for Transport. Her portfolio is across road safety analysis, where she is the co-chair for the STATS19 Review, the DfT lead for CRASH and provides analytical support to the Roads Policing Review.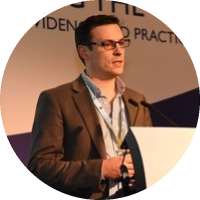 Matt Staton
Road safety partnership delivery manager, Cambridgeshire County Council
Responsible for the implementation of Cambridgeshire and Peterborough's ambitious Vision Zero strategy to work towards zero road deaths or severe injuries by 2040 and an interim target of 50% reduction in killed and seriously injured casualties by 2030.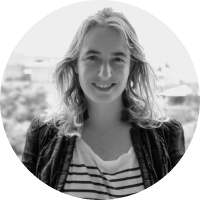 Jessica Kisner
Road Safety Project Coordinator, WRI Ross Center For Sustainable Cities
Jessica is the Road Safety Project Coordinator for Colombia. Her prior experience are in urban planning focusing on topics of alternative mobility, public space, and economic innovation in different cities around Colombia. Her previous work was with Ciempiés, Caminos Seguros, a mobility project directed to students that sought to make their experience walking to school safe and fun. Jessica holds an M.S. in Design and Urban Ecologies from Parsons The New School of Design in New York City and a Bachelor's degree in Anthropology with a minor in Geography from Andes University.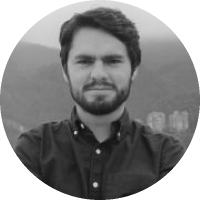 Segundo López
International Data Coordinator for Mobility and Road Safety, WRI Ross Center for Sustainable Cities
Segundo's main activities are related to road safety audits and inspections, as well as mobility and road safety data collection and analysis. Prior to joining WRI, he worked as a research assistant at Los Andes University Urban and Regional Sustainability research group and at Despacio, a non-governmental organization promoting sustainable mobility. Segundo holds a Bachelor's degree in civil engineering from Andes University and a Master's degree in civil engineering with emphasis on transportation at the same university.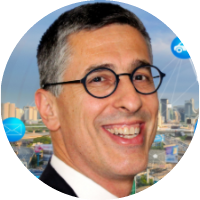 George Yannis
Professor, School of civil engineering NTUA
George Yannis is Professor in Traffic and Safety Engineering with particular focus on data management and analysis at the Department of Transportation Planning and Engineering of the National Technical University of Athens. For more than 30 years, he has contributed extensively in more than 266 research and engineering projects and studies and in several scientific committees of the European Commission and other International Organisations (UNECE, OECD, WHO, World Bank, EIB, CEDR, ERF, IRF, UITP, ETSC, ECTRI, WCTR, TRB). He has published 629 scientific papers (191 in scientific journals) widely cited worldwide. More info: www.nrso.ntua.gr/geyannis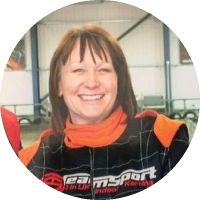 Cheryl Evans
Road Safety Manager, West Berkshire
Cheryl has transformed the way road safety is delivered within West Berkshire. A pioneer in producing innovative campaigns and ensuring they are effective. This is in part due to her dedication and passion for the road safety profession but also her commitment to making a difference across all vulnerable groups in reducing casualties on West Berkshire highways.
Her commitment to working in partnership is an expression of her complete dedication to the furtherance of road safety and the need to collaborate with other professionals in maintaining standards and pursuing innovative approaches that produce benefits far beyond her own local authority's boundaries.
A valuable member of West Berkshire's Traffic and Road Safety Team giving 14+ years' service in the department.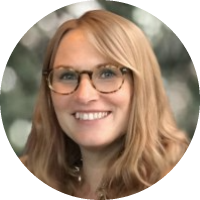 Marie Woltman
Data Analysis & Performance Officer, Devon County Council
Marie is passionate about Microsoft Power BI and unlocking new key insights within datasets. Using her flair for graphic design she enjoys presenting data as infographics so that facts, figures and trends are engaging and easy to understand.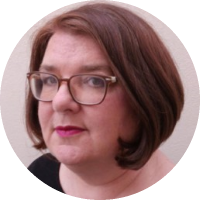 Deirdre O'Reilly
Head of Social Research and Behaviour Change, Safety Group, Highways England
Dierdre is the former head of social and behavioural research at the Department for Transport and has over 20 years' experience of delivering road safety and transport research and evidence to inform policy and practise in central government.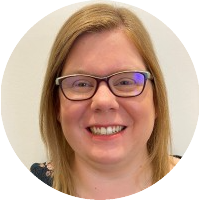 Alix Edwards
Head of Transport for Sustainable Development, TRL
Alix is an expert in vehicle standards development for consumer ratings schemes (insurance testing, Euro NCAP) and regulation (European Commission) content. I have the skills to develop a network of industry contacts to collaborate with in order to develop standards that are challenging to the industry, and accepted. She has 20 years' experience of vehicle safety research, including whiplash seat testing, the development of Autonomous Emergency Braking (AEB) test procedures, and the predictive modelling of the effect of assistance and motorway automated driving technologies on casualties.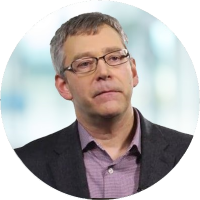 John Fletcher
Principal Road Safety Specialist, TRL
John is an internationally renowned researcher with 25 years working in road safety. Initially joining TRL as a statistician evaluating novel motorway cross sections, he now has experience in areas from crash data analysis and scheme economic appraisal to road safety strategy development. He leads TRL's UK iRAP 'Centre of Excellence'. His current main work areas are safer road infrastructure, risk and speed management; and also making Safe Systems and Vision Zero feasible, working realities.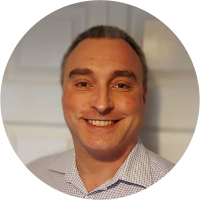 Tony Oldridge
Team Leader and Principal Analyst, Transport Planning and Data Team, Hertfordshire County Council
Tony is responsible for the delivery of the Team's work programme. The team has a wide remit including Transport Planning, GIS services, topographical surveys, traffic data collection and collision data analysis and works with many different datasets. Tony has worked with and for HCC for over 25 years, and specialises in revealing insight within data in particular through GIS analysis. He has worked with collision data for much of his career working closely with his Road Safety Partnership colleagues. By combining multiple disparate spatial and non spatial datasets he has facilitated GIS tools to access, sharing of data, and knowledge across the organisation.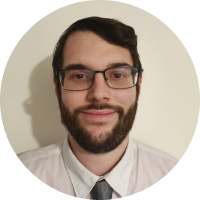 Owen Ivins
GIS Analyst, Hertfordshire County Council
Owen has worked for WSP on their Hertfordshire County Council contract for 5 years as a GIS Analyst.
Owen has experience with GIS having both studied it at BSc and MSc level and on the job exposure, especially using Esri products such as, ArcMap including model builder, ArcGIS Pro and extensions and mobile applications.
Within our team we work lots with collision data By combining multiple spatial and non-spatial datasets and as such we've enabled users in highways to get much more from our collision data and make better decisions as a result.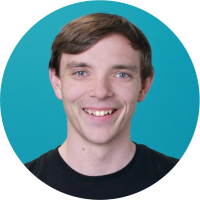 Peter Mildon
Chief Operating Officer, Vivacity Labs
Peter is responsible for the commercial delivery of Vivacity. After graduating from Cambridge University, Peter joined a leading systems engineering consultancy, heading projects across the oil, civil nuclear, and renewable industries. With substantial process-driven experience under his belt, Peter leads operations at Vivacity, ensuring delivery on time and to specification, every time.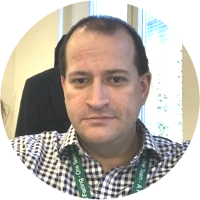 Ian Knowles
Head of the Analytics and Data Division, DfT
Ian is the Head of the Analytics and Data Division at the Department for Transport and is also the Head of Profession for statistics. Ian has worked in statistics, data and policy analysis for 20 years across a range of departments including Justice, Education, Energy and Transport.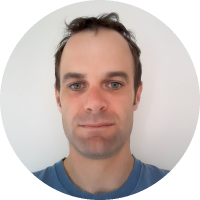 Will Cubbin
Road Safety Strategy Analyst, Safer Essex Roads Partnership
Will Cubbin has been a data analyst since 2004, working for Essex Police until 2012. A move to Essex County Council began with a brief stint working in Adult Social Care before he joined the Road Safety team in 2014. This move re-established his connection with Essex Police, as he now spends much of his time working as an Analyst embedded in the force. His work is varied; from writing qualitative appraisals of current and emerging trends, to analysing and presenting data in Power BI and R. He is currently undertaking a part-time PhD examining cyclist-driver interactions.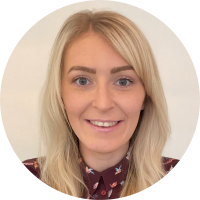 Nicola Hylands
Collision Research Lead, TRL
Nicola is the Collision Research Lead at TRL. She has supported the development of innovative in-depth collision research programmes that improve evidence-based safety recommendations to reduce the number of fatal and injury collisions on the road. Nicola has extensive first-hand experience investigating live collision scenes to identify the systems-failures that resulted in the collision occurring and the subsequent injuries. She has also assisted in the advancement of in-depth databases to capture this data that then enables robust analysis to be conducted to form the evidence-base for recommendations and countermeasures to prevent these failures reoccurring. These analyses have been instrumental in the development of safety standards and regulations in the UK and Europe.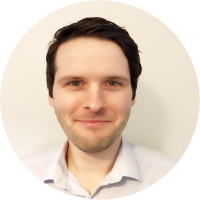 Calum Poole
Senior Transport Planner
Suffolk County Council
Senior Transport Planner at Suffolk County Council with 7 years' experience delivering a range of cycling and walking schemes. Calum has been central to the development of the county council' 10-step methodology to identify and appraise cycle schemes and applying the outcomes of this process to Suffolk's successful bids to the Active Travel Fund and the delivery of their Transport Recovery Plan.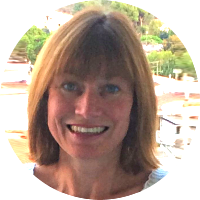 Tracey Budd
Team Leader Social Research and Behaviour Change, Highways England
Tracey leads the Social Research and Behaviour Change Centre of Excellence in Highways England. Established in 2019 the Centre provides professional social research and behavioural science expertise to the business.

Tracey was previously a Senior Principal Researcher in central government, leading research programmes in the fields of personal travel, road safety, criminal victimisation and civil and family justice issues. She led multi-disciplinary analytical groups in the Home Office, Ministry of Justice and Department for Transport, drawing together evidence from a range of sources and methodologies to inform policy development.

Tracey also worked at the Nuffield Foundation leading the family justice grant portfolio and was pivotal in the creation of the Foundation's Family Justice Observatory.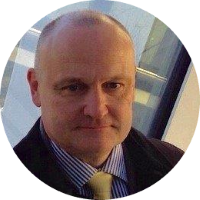 Glyn Wallis-Jones
Police Liaison Officer, DfT
Glyn served 30 years with the Metropolitan Police retiring as a Detective Chief Superintendent having been the operational lead for Roads Policing.

He joined the Department for Transport in 2015 and its operational lead on the Roads Policing Review as well as leading the Roads Policing Support Team which has evolved from the police liaison role in recent years.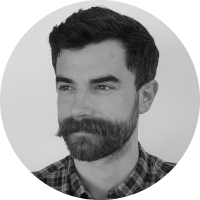 Adam Barrow
Head of Collision Research, TRL
Adam is Head of Collision Research at TRL and responsible for the strategy and delivery of in-depth collision research programmes in the UK. Adam has led safety-focused investigations into hundreds of collisions that he attended live at the scene as well as lead large-scale analyses of international in-depth collision datasets. Adam's current focus is on applying novel methods of attaining and analysing in-depth collision data cost effectively to provide evidence-led actionable safety intelligence.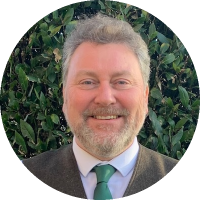 Matt Butler
Investigator, Devon & Cornwall Police and Dorset Police Strategic Alliance
Matt is an investigator with the RAC Foundation's Road Collision Investigation Project which seeks to establish whether there is a business case for putting more resources into the investigation of road crashes. Prior to this, Matt was a police officer, spending the majority of his service in road policing including his final position leading the Dorset, Devon & Cornwall Serious Collision Investigation Teams.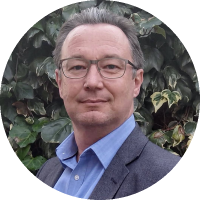 Darren Capes
Intelligent Transport Systems Policy Lead, DfT
Darren Capes FIET FIHE is Intelligent Transport Systems Policy Lead at the Department for Transport and focuses on the adoption of emerging vehicle, infrastructure and data technologies by the UK's highway authorities. Darren has over 30 years' experience working in Local and Central Government. A qualified civil engineer, his current role involves leading ITS policy at the Department for Transport focusses on supporting local authorities in engaging with the Future of Transport agenda and ensuring the UK's road authorities are prepared for the challenges to come. Darren has a particular interest in emerging transport technologies and the readiness of local highway authorities. He is a Fellow of both the IHE and IET, is currently managing the UK's Transport Technology Forum on behalf of the DfT.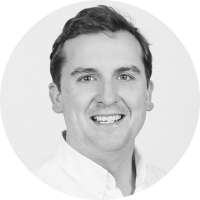 Tom Knights
Partnerships Lead, Strava
Tom is Partnerships Manager and lead for Strava Metro in Europe. Strava Metro makes running, riding and walking better by empowering cities, transit agencies and planning groups with data and insights. He is a mapping and data enthusiast and has a background working with public sector clients on infrastructure projects across the world. Living in Hong Kong for several years before returning home in 2015.
The conference will take place over two days on the 2nd and 3rd of march, and will be a mixture of live and pre-recorded content with the opportunity to ask questions and interact with the speakers. Further speakers will be added as they are confirmed. Full details of the timings will be updated shortly.
New Research and Analysis
PACTS Report
David Davies Director, PACTS
Evan Webster Policy and Research Officer, PACTS
Stats19 Review Update
Katherine Williamson Department for Transport
TRL - Vehicle procurement tools and modelling for TfL
Alix Edwards TRL
Roads Policing and Partnership Review
Katherine Williamson, Steve Glynn Department for Transport
---
Road Collision Investigation Project - Fatal files and Stats19 discrepancies
Matt Butler RAC Foundation
What can we learn from covid?
Impact of COVID-19 on driver behaviour in Greece and selected countries
George Yannis National Technical University of Athens
Impact of Covid-19 on the SRN
Deirdre O'Reilly Highways England
TTF COVID-19 local authority travel and transport data
Darren Capes DfT
COVID-19 traffic reports
Peter Mildon Vivacity Labs
Using mobile phone data to model cyclist activities
Department for Transport
Scoring active travel schemes
Calum Poole
Suffolk County Council
ASAT Tool and case studies
Lyndesy Owen
Agilysis Limited
Strava Metro data
Tom Knights
Strava
Targets and Performance Indicators
Transport Scotland 2030 modelling
Bertrand Deiss Transport Scotland
Vision Zero
Matt Staton Cambridgeshire
Speed Management, Bogatá
Jessica Kisner and Segundo López WRI
Highways England Safety Indicators
John Fletcher TRL
Lunch and Learn; LA Showcase
CRASH Power Bi dashboard
Marie Woltman Devon
Read more
Use of Strava metro data
Tony Oldridge and Owen Ivens Hertfordshire
Community Speedwatch
Cheryl Evans Road Safety Manager, West Berkshire